The Iloilo Museum of Contemporary Art (ILOMOCA) is the first museum in the Visayas region dedicated to modern and contemporary art. It aims to enrich the community life of Iloilo province by way of exhibitions and outreach programs. ILOMOCA is envisioned as a site where ideas are constructed and engaged through art. By activating the transformative potentials of exhibitions and public programs, the museum presents art as a means and a method by which dialogues about social life can unfold.
ILOMOCA is located at the Casa Emperador Building, in the heart of the Iloilo Business Park Township. It has an approximate area of 3000 square meters comprising three floors of five exhibition rooms, a theatre facility, and a souvenir shop. The development of the museum was initiated by Megaworld Corporation through Megaworld Foundation. ILOMOCA seeks to be a regional venue for the inclusive experience and study of art.
ILOMOCA has three floors of exhibition space: at the third floor is the Adoracion Valencia Gallery which features art works from the collection of Edwin Valencia, the museum's primary patron. It is dedicated to Edwin's mother who was instrumental in shaping his love for art.
The Gallery at the second floor is reserved for changing exhibitions of various themes. There are three inaugural exhibitions at The Gallery. The first includes works by Filipino artists who identify themselves as Ilonggo and are recognized locally and abroad.The second showcases works by foreign artists, and the third features sculptures from the collection.
At the ground floor is a space called Hulot which means "room" or "space" in Hiligaynon. It is for exhibitions by local and international artists.
The museum has its own theatre facility for screenings and performances, theatre productions, workshops, and other cultural events. Called The Box, it is equipped with state-of-the-art audio technology and can house up to sixty people.
Adoracion Valencia Gallery
Gallery 1:
Ilonggo Country
Gallery 2:
International Artists
Gallery 3:
Sculptures
PROVEN AND PRINTED : ILOMOCA Print Festival
Printmaking has always been fighting for the inclusion of both its practice and the printmakers in Philippine Contemporary Art. It is still regarded as a young medium although it was already introduced and established by generations of artists decades ago. But the developments in using accessible materials make these artworks rather more affordable and personal. Today, many groups are dedicated to promoting the art of print, from medium to method, in our country. Women, through time, have been forging their way through all aspects of society. The depiction of their worth as subject matter and the recognition of the work that they produce do not equate to their deep and intentional artistry. Without even trying to prove their value, women artists continue to create with purpose and perspective, not being limited to representing the mundane or visualizing concepts. Women printmakers actively contribute to individual and institutional collections as well as to the community of artists with their diverse backgrounds and causes. Going against the flow to making a mark and leaving a legacy. 
Past Exhibitions
PANAGBO: Encounters with Tradition

Curated by: Marika Constantino

September 4, 2022 - October 21, 2022

SUPER INDAY

Curated by: Rosa Zerrudo

May 18, 2022 - August 22,2022

IRAYA

Curated by: Bryan Liao

March 20 - May 15,2022

REALITIES WE DON'T NORMALLY SEE

Curated by: Libby Limoso

February 1, 2022- November 7, 2022
Calendar of Events
Ongoing Exhibition 2nd Flr. Galleries 1-3          Nov 19 2022- April 16, 2023

CURATORIAL LABORATORY FOR THE YOUTH

CurLab is designed as an educational platform and a curatorial workshop for seventeen (17) Senior High School students from Gamot Cogon, Zarraga, Iloilo. Upholding the UN's vision for youth (Working With And For The Young People [Youth 2030]), CurLab is guided by the principle of empowering young persons to achieve their potential as positive agents who would bridge gaps in various aspects of the Philippine society, especially in the domestic, educational, and cultural spheres. CurLab is also ILOMOCA's commemorative project for the Declaration and the Convention on children's rights every November 20 by the United Nations General Assembly.

The proponents of CurLab design the learning modules, either in online and/or onsite modes, for the participants to have a foundational knowledge of some current curatorial practices and a substantial understanding of art criticism through formal and contextual analysis. Secondly, the four intensive workshops provide sufficient skills in organizing the various phases of the exhibitions from curatorial, exhibition design, and marketing/promotions, to educational programs through the mentoring process of the professional curatorial team. Lastly, through the brief yet sustained engagement with the participants, CurLab instills the attitudes of care for, concern for, and conversations on, local art and culture.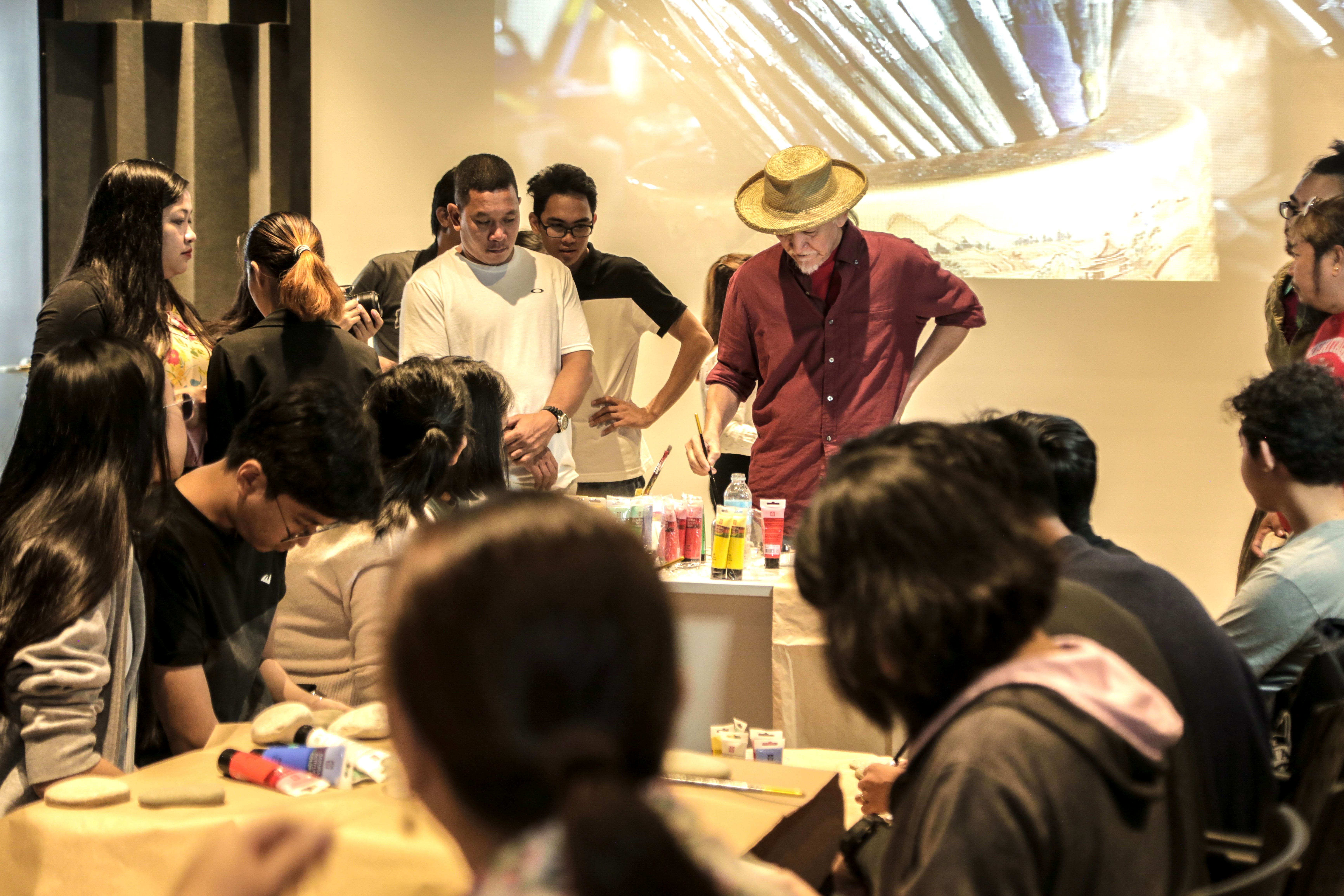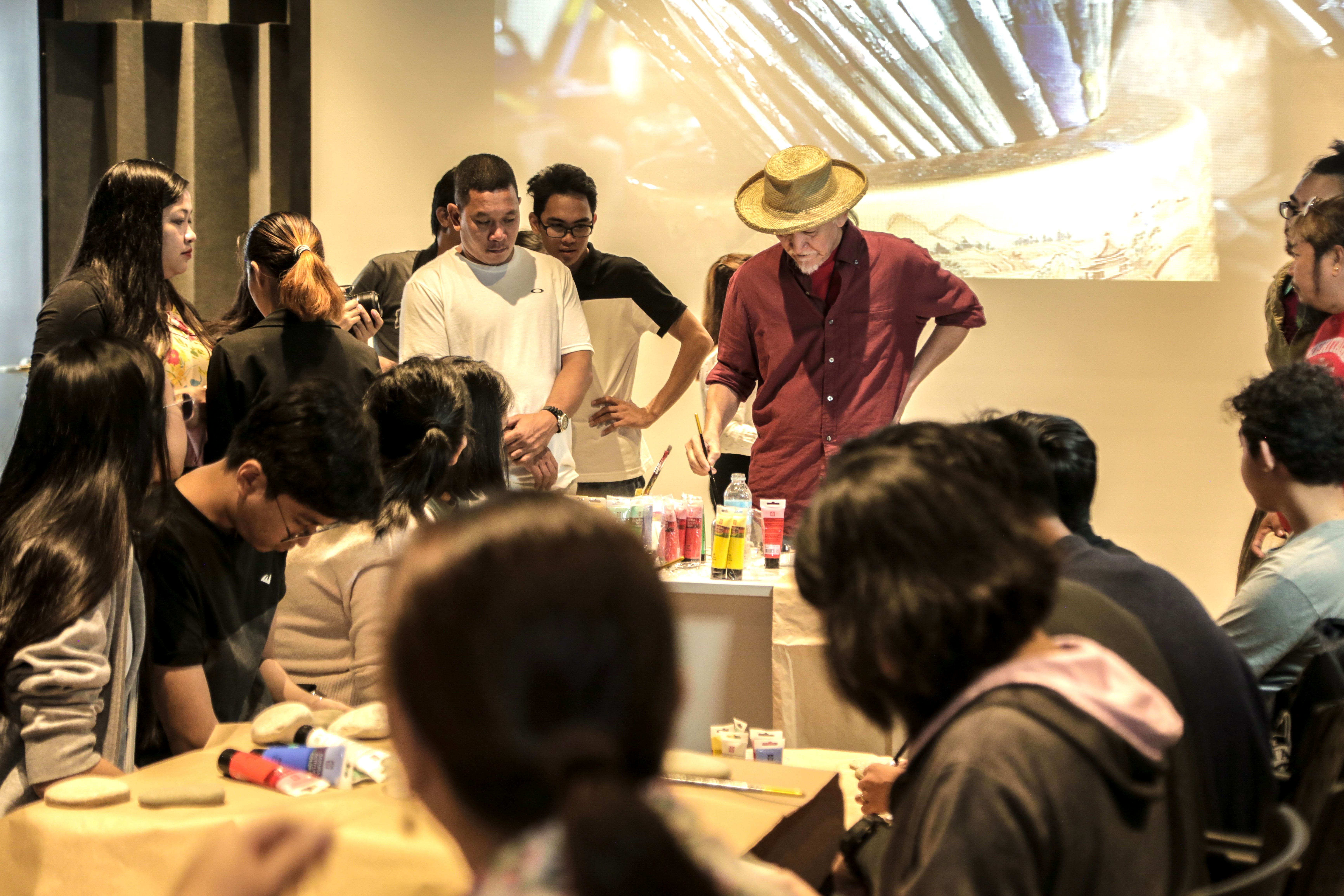 On the second level is The Box, a small theater room for special exhibits, small theatre productions, art workshops,and related cultural events. Equipped with supreme audio technology, this one-of-a-kind venue, can accomodate 50-60 persons.
For inquiries please contact or send us a message!
(6333) 501-8622 or (6333) 501-8621
CELEBRATE SPECIAL OCCASION WITH US
HULOT GALLERY
( 100sqm )
CONFERENCE ROOM
( 20sqm ) 10pax
THE BOX
( 125sqm ) 60pax
For inquiries, please contact us or send a message!
(6333) 501-8622 or (6333) 501-8621
Membership
Be part of our annual events that aims to raise funds and help strengthen ILOMOCA's advocacy to deliver top quality art collections, exhibitions, and programs.
ILOMOCA Membership Card (P 2,500.00)
MEMBERSHIP BENEFITS:
Year-round admission to the Museum with 1 companion.
One (1) Birthday Freebie for the Cardholder (1 Free ILOMOCA House Brand Merchandise; Must be claimed within the Birthday Week).
Free Wi-Fi access.
Get invited to ILOMOCA special exhibits, events, lectures, workshops, and merchandise sales.
10% discount on three (3) ILOMOCA workshops and theatrical events.
5% discount on ILOMOCA House Brand Merchandise (limit of P 500.00 – discount per transaction).
Iloilo Museum of Contemporary Art (ILOMOCA)
Members Terms and Conditions:
Membership privileges are only applicable upon the presentation of a valid ILOMOCA Membership Card.
The Membership Card is non-transferable. Only the named person/s listed on the Membership Card may use it. Failure to present the Membership Card upon request may result in the payment of full admission rates.
ILOMOCA Membership is non-refundable.
Reproduction of the ILOMOCA Membership Card in any form is strictly prohibited.
The unauthorized resale of any Membership Card or its benefits, is grounds for seizure and cancellation of ILOMOCA Membership without compensation.
Lost/Stolen cards are subject to a replacement fee.
ILOMOCA Membership will be considered 'lapsed' if not renewed by the due date. The primary membership cardholder(s) is/are responsible for ensuring that the details of their ILOMOCA Membership are correct at all times.
ILOMOCA collects & manages any personal information provided in a professional and responsible manner in accordance with the principles of privacy laws. The information provided will only be used for ILOMOCA purposes, such as the administration of membership, the provision of ILOMOCA goods and services, planning research, and marketing of the ILOMOCA Membership Program. ILOMOCA will not disclose, sell, distribute, or share personal information with any third party. You may choose not to provide your personal details upon joining, however, ILOMOCA may not be able to fully administer the comprehensive membership benefits.
ILOMOCA reserves the right to update or change the terms & conditions of membership benefits at any time without prior notice.
ILOMOCA also reserves the right to terminate membership if a member fails to comply with the terms & conditions, abuse any privilege afforded to them under the ILOMOCA Membership Program, misuse the Membership Card or breach the conditions of entry at any ILOMOCA venue.
Fundraising Event
Be part of our annual events that aims to raise funds and help strengthen ILOMOCA's advocacy to deliver top quality art collections, exhibitions, and programs.
Donate
Giving donation helps sustain the Museum's programs for art conservation, awareness, and appreciation, enabling ILOMOCA to share the transformative power of art across all generations. Thank you for your support.
Volunteer
The ILOMOCA welcomes volunteers for guided tours and programs. Fill up your application at the Museum Concierge at the Ground Floor or contact us.
CELEBRATE SPECIAL OCCASION WITH US
HULOT GALLERY
( 100sqm )
CONFERENCE ROOM
( 20sqm ) 10pax
THE BOX
( 125sqm ) 60pax
For inquiries, please contact us or send a message!
(6333) 501-8622 or (6333) 501-8621